Our Services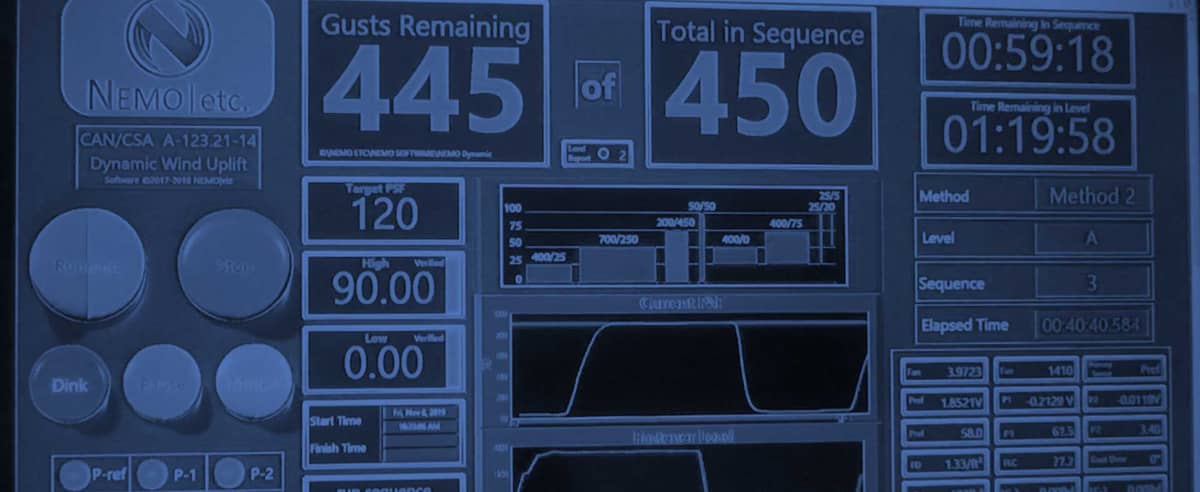 Engineer
"To plan a machine or structure with a specific purpose or intention in mind."
What We Do
Engineering is design using mathematics and science to meet an objective. NEMO ETC offers Engineering Services for the design of roof and wall cladding systems to meet wind loads, be they for an existing system to meet project requirements or for a new system to meet market-demand performance ratings. Engineering services are offered in an informal, guidance-based forum or a formalized, designer-of-record based forum.
Top Requests
Engineer cladding attachment (for a particular building).
Engineer cladding attachment and load-path analysis (in advance of full-scale testing).
Engineer test programs to meet overall objectives.
Credentials
For formalized, designer-of-record engineering services, the Authority Having Jurisdiction may require a Registered Professional Engineer in responsible charge of the work product. At present, NEMO ETC offers Professional Engineer Registrations from four states: Connecticut, Florida, Texas and Washington.
Our Process
How We Get You There
Engineering (For Project-Specific Designs)
Service Agreement

NEMO ETC drafts the initial Services Agreement for approval by both parties.

Requirements

Client completes a Project Information Form (PIF)

Project Specs, Drawings & Field Data

Client submits project specification and roof plan or wall elevation drawings and field test data (if available).

Interim Analysis

NEMO ETC provides draft analysis for client review and approval.

Final Analysis & Documentation

Client receives final analysis (informal guidance OR signed/sealed NEMO ETC documents for formalized designer-of-record work).
Engineering (In Advance Of Full-Scale Testing)
Scope

NEMO ETC drafts the initial Scope of Work for approval by both parties.

Objectives

NEMO ETC and client discuss overall objectives and NEMO ETC develops a criticality-interface list.

Data Submission & Review

Client submits any existing small-scale data in support of criticality-interface list. NEMO ETC offers small-scale test program to fill-in missing data from criticality-interface list.

Approvals

NEMO ETC collates all criticality data and selects critical components for large-scale test program. Client reviews and approves of final full-scale test specimen design.

Full-Scale Test Launch

Proceed with full-scale test program.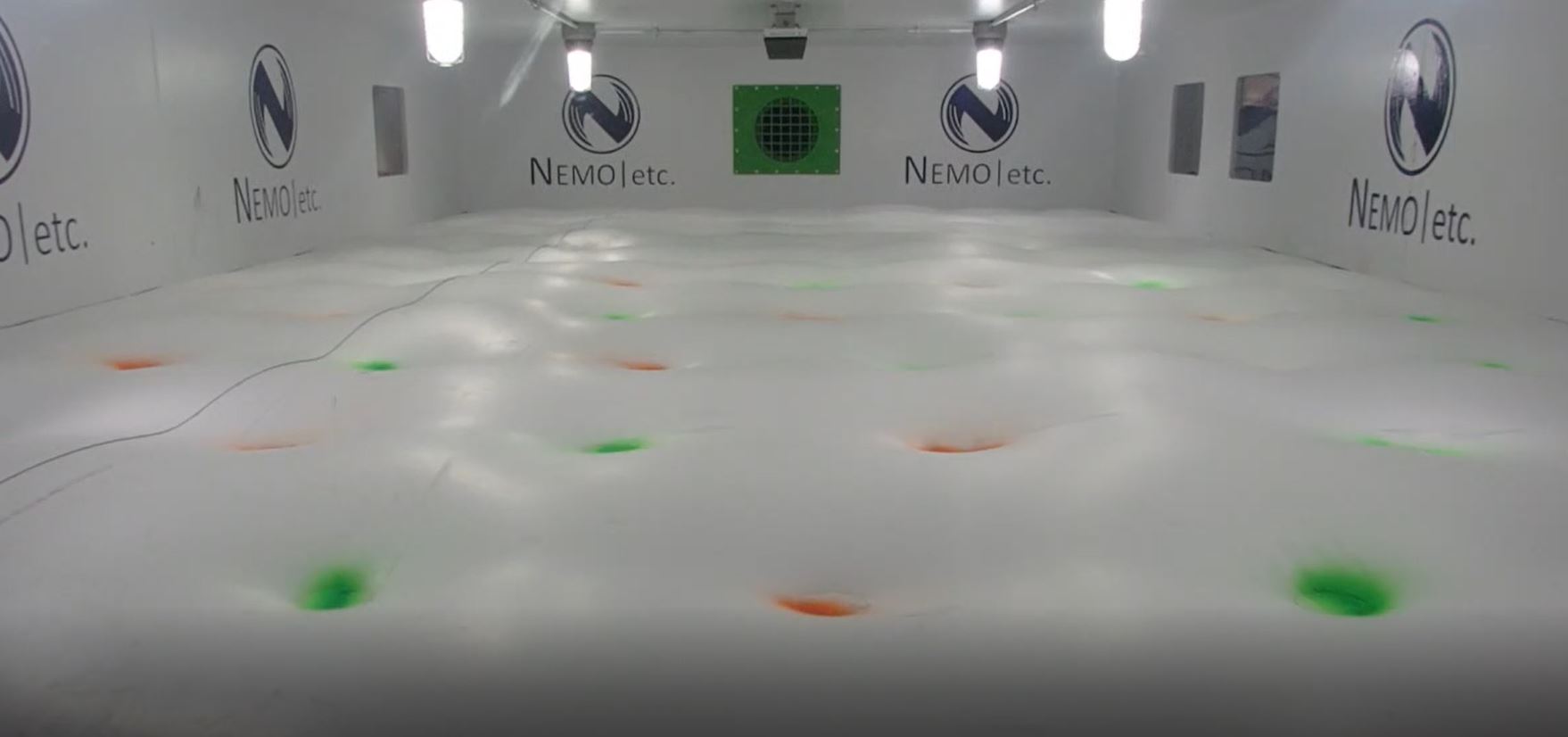 FAQ's
Other than the security in knowing an experienced professional has designed the skin of the building for wind resistance, it is important to recognize if there is no Professional Engineer involved in the design, and there is damage caused by a wind event, it leaves the owner and carrier with no recourse.

The codified method for wind design of roof cladding systems is set forth in ASCE 7. The publication year plays an important role, as the most recent versions (2005, 2010 and 2016) are significantly different from each other, and various state building codes specify different versions.

For FM insured buildings, the RoofNav calculator should be used in conjunction withthe codified ASCE 7, and the design should be based on the more critical of the two outcomes. For buildings that are not insured by and FM carrier, we recommend not using the RoofNav calculator.

No. We can conduct small-scale testing to determine critical components for use at each interface within the load-path and establish critical full-scale test panels to capture all desired combinations.

Not necessarily. Criticality procedures have been established by some of the nations leading certification entities and code evaluation bodies so as to reduce the overall scope of testing, while still achiving desired physical properties documentation.

No. Section 104.11 of the International Building Code (for example) states that the code is not intended to preclude the use of products and systems that are not specifically called-out within the Code. Approved test labs may engineer test programs which show compliance with the intent of the Code.
We're Here to Help You
Our team is looking forward to meeting your highest expectation.
CONTACT US